About Us
Enjoy this overview of the Majestic Theater
This documentary was produced by Carlee Mayo, '22, who interned at the Majestic Theater 2020-2022.
A Majestic History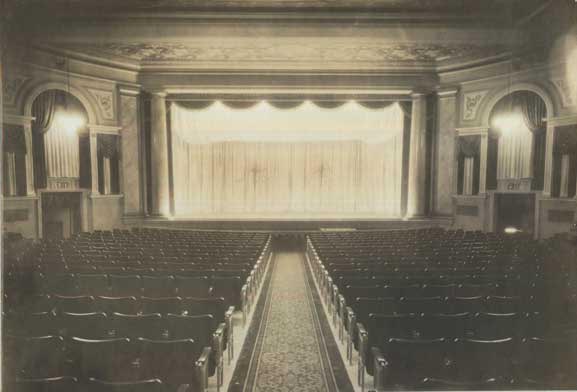 On November 14th, 1925, the doors of the Majestic Theater opened for the first time, welcoming audiences to the largest vaudeville and silent movie theater in south-central Pennsylvania. Built by Henry Scharf as an annex to the historic Gettysburg Hotel, the theater seated 1,200 patrons and proudly served as the cultural crossroads of commerce, college, and community.
Since 1925, the Majestic is where the Adams County community has gathered to watch its favorite Hollywood stars, win free prizes on Bank Night, smooch in the balcony, and sip a Coke at the Majestic Grill.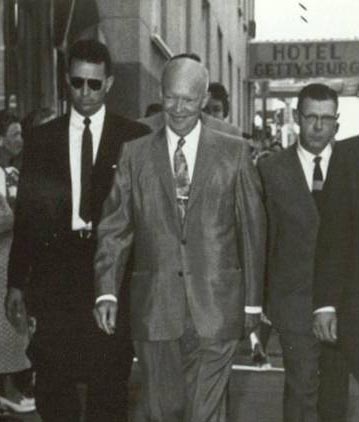 In the 1950's, the Majestic Theater stepped onto the world stage when President Dwight D. Eisenhower and First Lady Mamie Eisenhower regularly attended performances, often in the company of world leaders. The theater's ballroom/gymnasium, always a popular spot for young people, was often used by the White House press corps for news conferences whenever President Eisenhower was in residence at his Gettysburg farm.
For a small-town theater, the Majestic has had more than its share of movie premieres, including the North American premiere of Federico Fellini's masterpiece, Satyricon, in 1970, and the world premiere of Ted Turner's Civil War epic, Gettysburg, in 1993.
In November 2005, the Majestic now beautifully restored to its original grandeur once again welcomed audiences with an extraordinary showcase of the performing arts and cinema. Join us at the Majestic, the grandest small-town theater in America!